Description
Edit
Rich in minerals, the alliances quickly set up mining and forging industries in this map. A vital area, it has the resources to produce weapons needed for the war against The Sahar. After the war, alliances heavily relied on this area to build Terminus. Now, it is filled with hordes of monsters roaming preying on mine workers.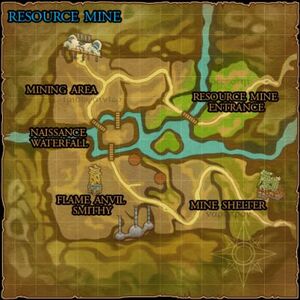 <Notice Board> Request Board
<Mine Worker> Copper Racoon Tail
<Guard> Pann Owl Guard
<Blacksmith> Bill Cass
<Transformation Card Vendor> Robo Card Vendor-08
<Mine Work Official> Welton Miner
<Mailbox> PB-1000
Portal Available
Edit
Theme Dungeon Available
Edit
Ad blocker interference detected!
Wikia is a free-to-use site that makes money from advertising. We have a modified experience for viewers using ad blockers

Wikia is not accessible if you've made further modifications. Remove the custom ad blocker rule(s) and the page will load as expected.