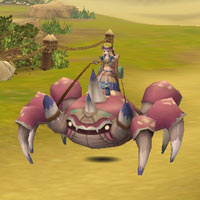 Image of Grassland Spider
Grassland Spider is a mount that resembles a 6-legged spider. It is obtainable from the Ruler of Spider Forest quest (Grassland), purchased from Mount Merchant (Black, Blue) or given as an event prize (Rough, Militant).
Colors Available
Edit
Grassland
Black
Blue
Rough
Militant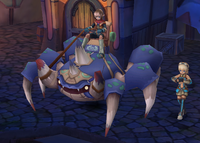 Ad blocker interference detected!
Wikia is a free-to-use site that makes money from advertising. We have a modified experience for viewers using ad blockers

Wikia is not accessible if you've made further modifications. Remove the custom ad blocker rule(s) and the page will load as expected.