Elves are peaceful creatures. They are keeper of nature with great intelligence. They have resided in the deep woods for many centuries, and possess great beauty with powers to control nature.
Ranger
- - ->
Adventurer
- - -> Wind Walker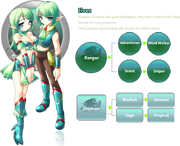 Scout - - -> Sniper
Shaman - - -> Warlock - - -> Sorcerer
                     Sage - - -> Elementalist
Appearance
Edit
Hairstyles
Edit
These are the hairstyles for both Male and Female Elf Races.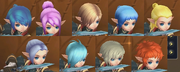 These are the eyes for both Male and Female Elf Race.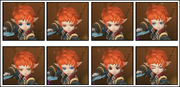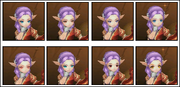 Ad blocker interference detected!
Wikia is a free-to-use site that makes money from advertising. We have a modified experience for viewers using ad blockers

Wikia is not accessible if you've made further modifications. Remove the custom ad blocker rule(s) and the page will load as expected.